Dr Wenning: kill coal, save our planet
To Dr. Joachim Wenning, CEO of Munich Re, and all other insurance CEOs:
We're calling on you to stop insuring and investing in coal and tar sands. These are the worst fossil fuels driving climate change, and they pose a massive threat to the future of our planet and our children - as well as your insurance business.
---
Enter your email address: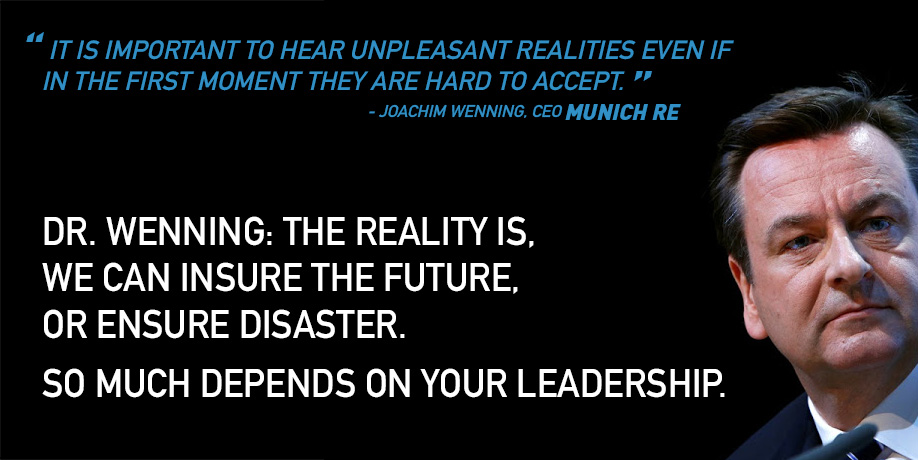 Citizens from across the world are calling on Munich Re to stop insuring coal and tar sands now. The unpleasant reality is clear:
You have said that "on behalf of future generations, we should be making every effort to reduce CO2 emissions". It is time for you to put your wise words into action.
To contact Avaaz about this campaign, write to: Lisa+coalinsurance@avaaz.org.
Posted: 27 June 2018